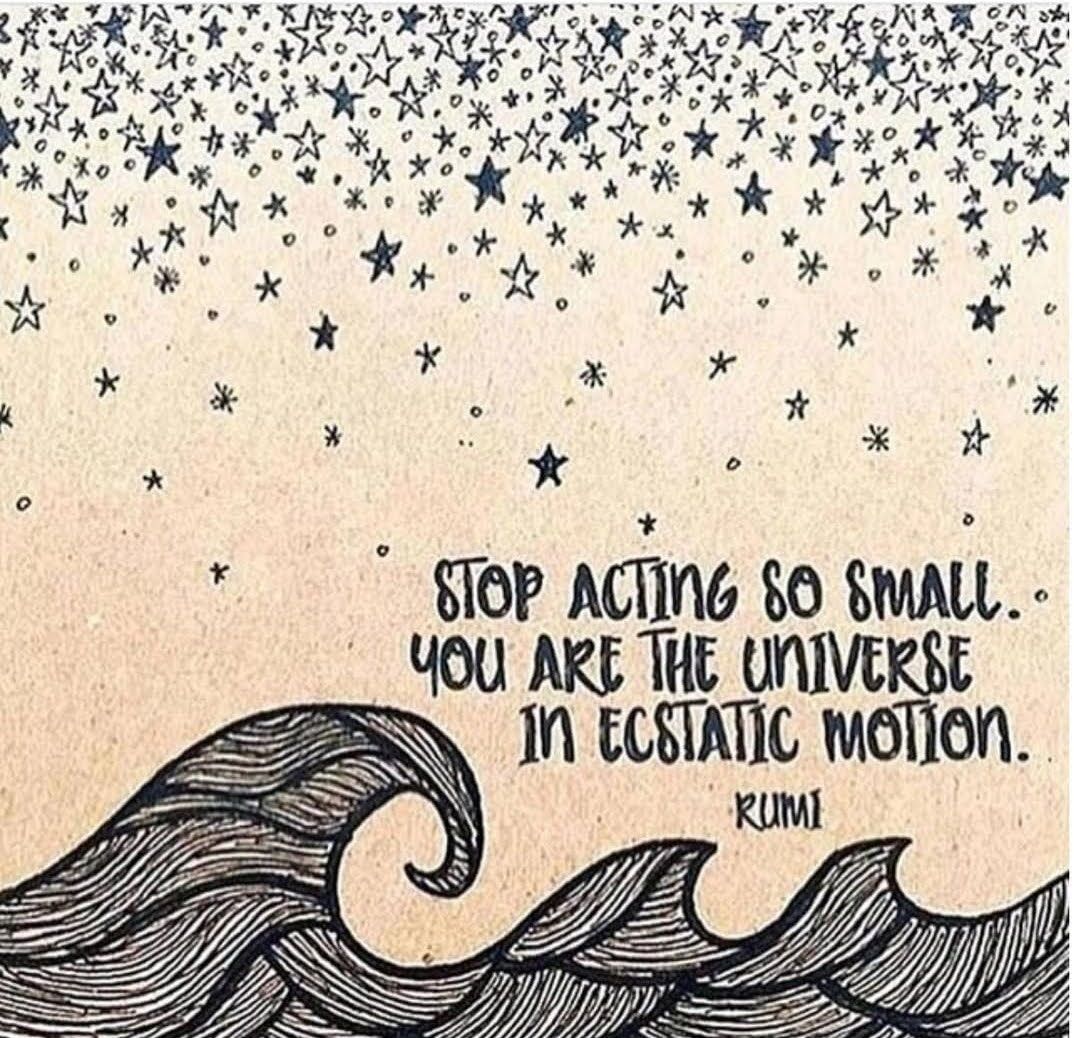 Lovelies,

This sentiment, expressed here by Rumi, is a message that keeps coming up for me. From my loved ones, from the universe, and sometimes, when I'm very quiet, from a small, still questioning voice within. "I'm meant to big...?" it asks with trepidation. "YES!" A resounding YES to that disbelieving part of myself and to every part of you. The world needs you to be YOU in the biggest way you can.

How you can you begin to know what you are meant to be? My methodology, of course, involves getting still, feeling your breath in your own sweet body, placing your feet purposefully on the nourishing earth, embodying the wholeness of you and recognizing the blessing of this life and the unique expression of the universe that YOU are.

Acknowledge yourself. Know your value. Move from a place of love.

We can do all of that with the help of our yoga practice. Yoga helps us to relish our breath, which lets us know we're alive. It asks us to move with intention and marvel in what our bodies are capable of. (Hint: It is more than you think right now.)

This month, I am creating multiple opportunities for us to practice together. I hope you will join me.

Digging in & playing big,
Janet