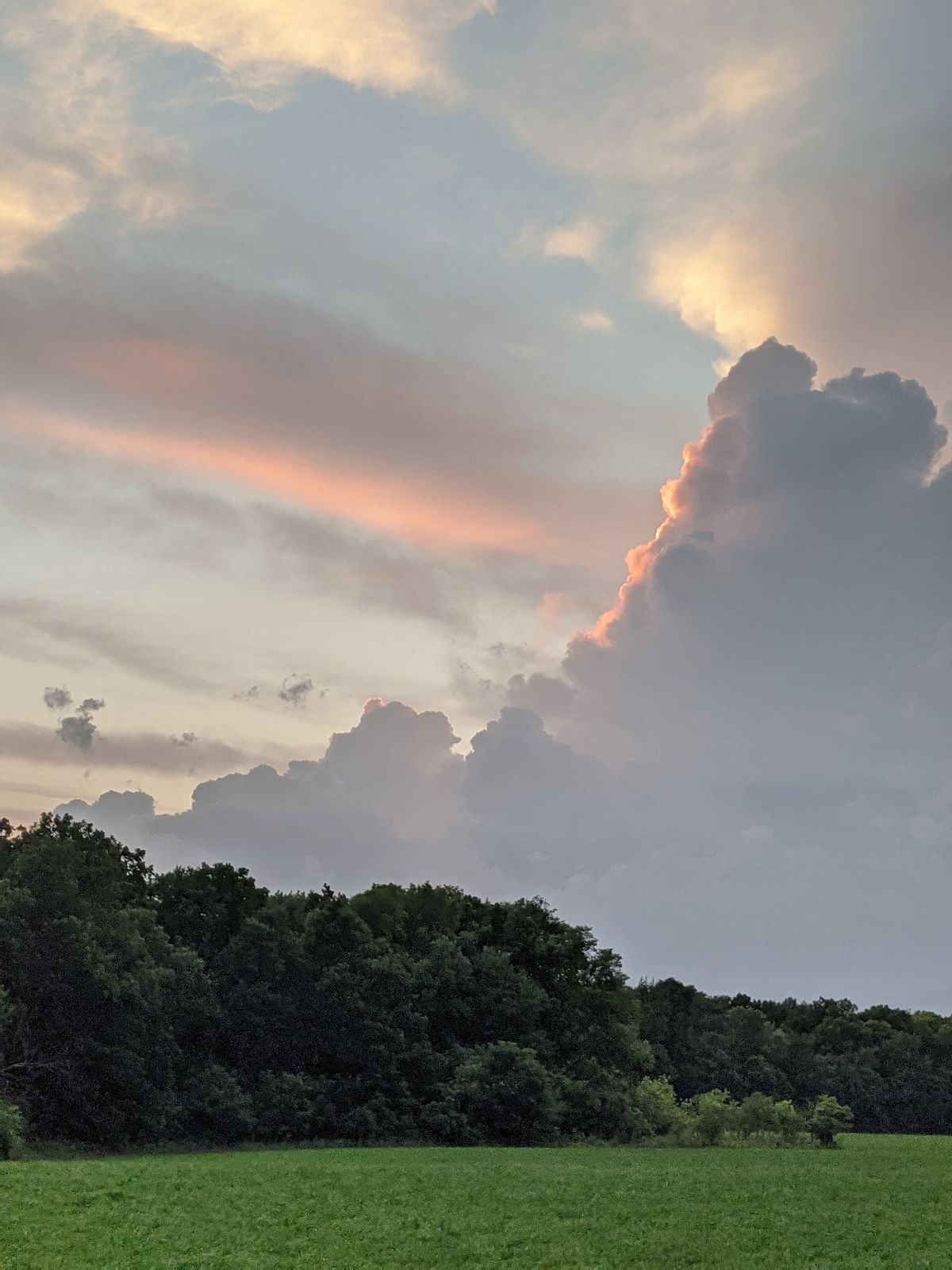 Hello, friends.

It has been a long while since I reached out to you. I hope this finds you basking in the glow of summer. And if you are not feeling much like basking, if instead you feel worn out and run down and bowled over by life's frenetic pace and bad news reel...know that you are not alone.

This is not an easy season. The pressure to soak up the warm weather and participate in all the activities that are now open and available to us has some of us feeling overwhelmed and not up for the task.

Here's my embarrassing admission. I teach about this stuff. I teach about slowing down, appreciating the present, witnessing the breath to arrive fully in this moment. I know the value of rest.

And yet...I find myself getting swept along at a pace that is not conducive for noticing anything but my exhausted collapse at the end of the day!

I have experienced sublime moments of settled relaxation and sigh-with-relief connection. This past weekend was a prime example. I got to be in the same space as many of my fellow trainees for our last weekend of our 500-hour yoga teacher training. We had been convening over zoom for the past nine months. We knew each other well coming into this first in-person meeting, but oh my! What joy to be with them...to get to hug them. These people that I have grown to admire and adore through their words and our shared experience on a screen...they are even more adore-able in real life! It was a balm to my heart, soul and spirit to share space with them. And so bittersweet to know it was our last time together. At least in this context.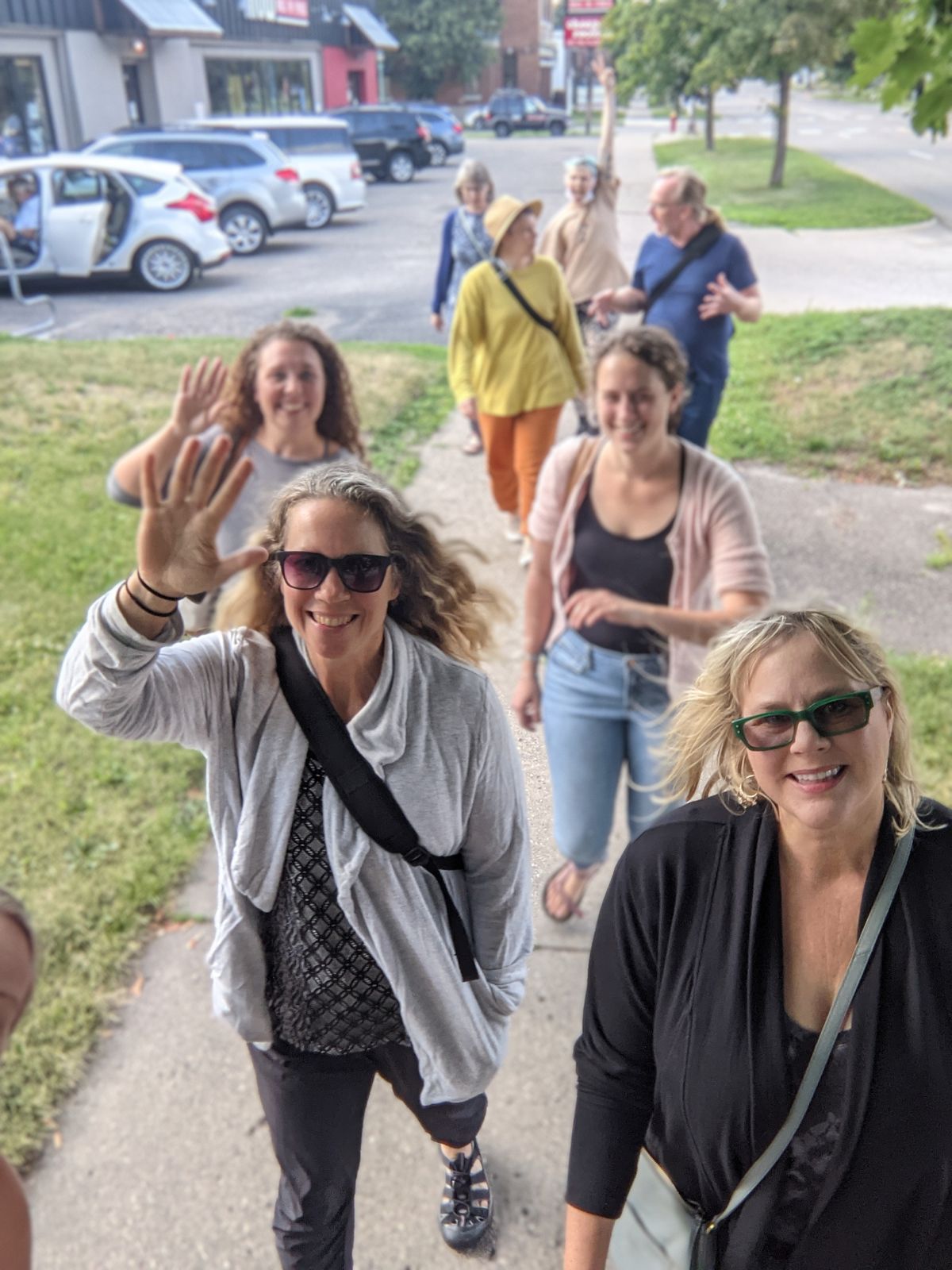 I soaked it up. Reveled in the goodness.

And then...

I came home,

and hit the ground running!

Yes, there are things to do. Yes, there is a timeline on some of the things that need doing. But couldn't I maintain that luxurious feeling of groundedness and connection for just a little bit longer?

I am trying. Trying to find moments like that within my days. Moments like right now, where I can feel my feet lightly but purposefully on the ground, listening to the sound of the rain outside my door and write down some words to share with you.

Extraordinary moments abound and are ready to be noticed. Sometimes, they will take our breath away. Sometimes, they are less obvious; hidden in the mundane to be discovered in the midst of frenzy, inviting us to pause. The sunset pictured above provided one of those moments for me last night.

I wish for you the ability to say, "That task can wait. I'm busy doing nothing right now." And in the nothing, may you experience the fullness of the something that is your life and the gift of witnessing it as it unfolds.

With love, a soft gaze and a subtle breath...
Janet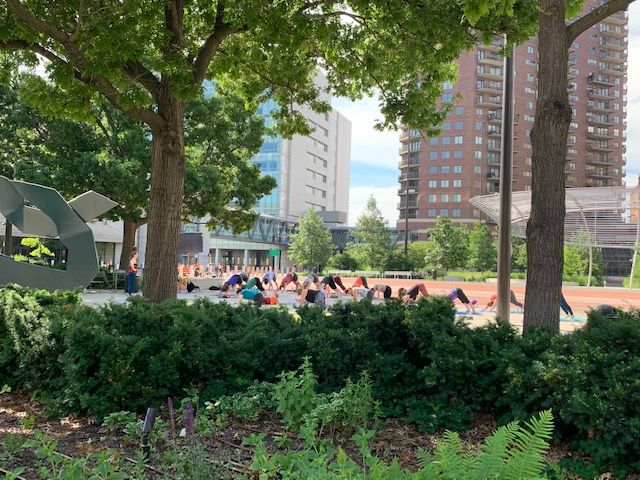 This weekend is full of opportunities to put your feet on the ground and eyes to the sky. I'll be teaching Carlisle Yoga in the Park on Saturday 9-10 AM at Carlisle's North Park. Free-will donations benefit CCA, providing food and other goods to families in need throughout our community.

Bethany Grabe will be leading our practice at Yoga on the Commons Sunday 9-10 AM at Cowles Commons. Waivers can be signed and donations can be made right here. All proceeds benefit Des Moines Performing Arts.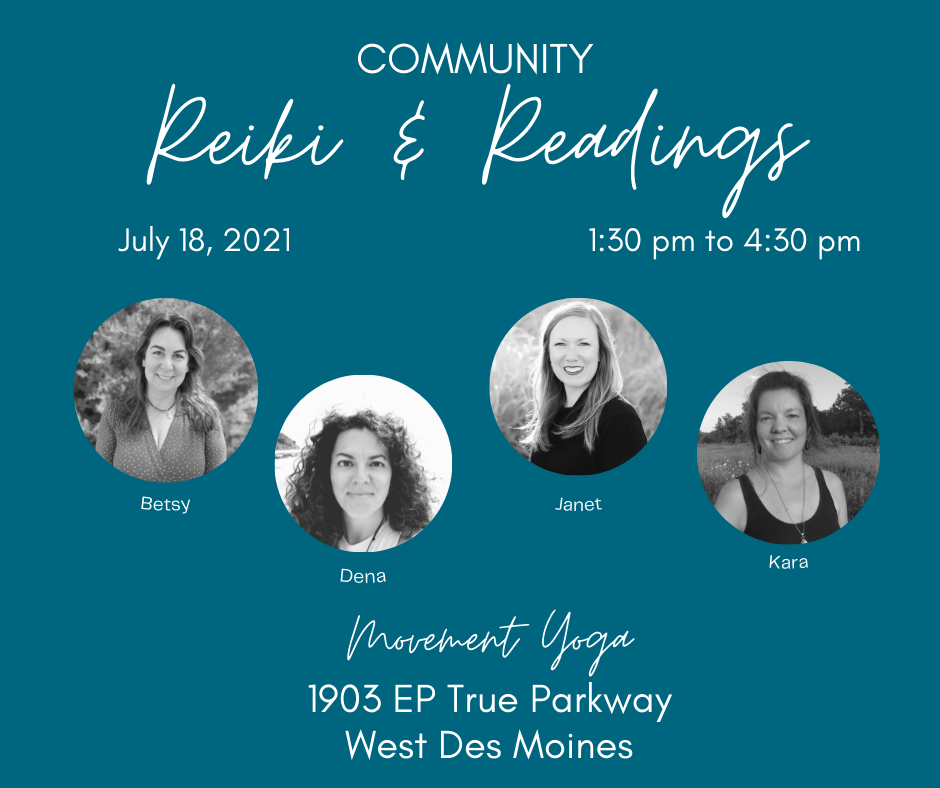 I am thrilled to get to take part in Reiki and Readings at Movement Yoga this Sunday. Slots are filling up! Sign up now. 10% of the funds we receive will be donated to the local non-profit, ArtForce Iowa. Check out their most recent art exhibit #KNOWJUSTICE.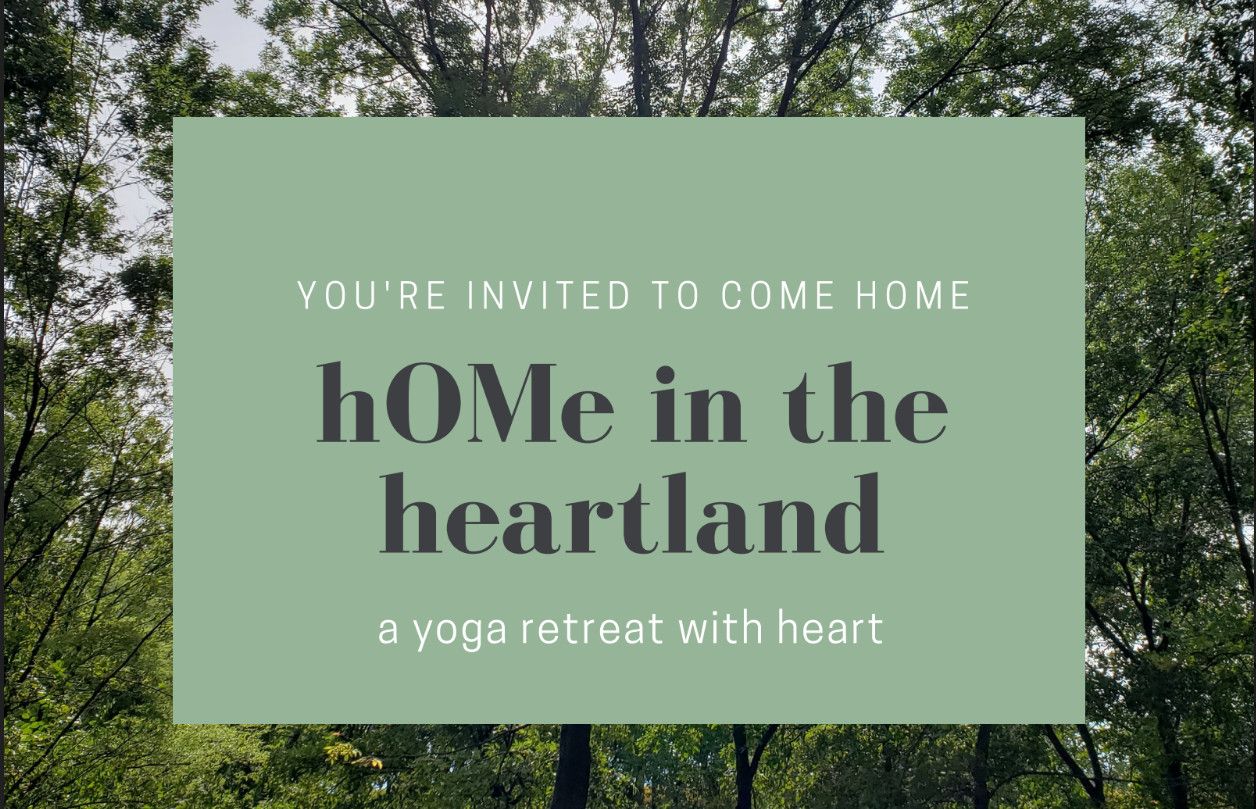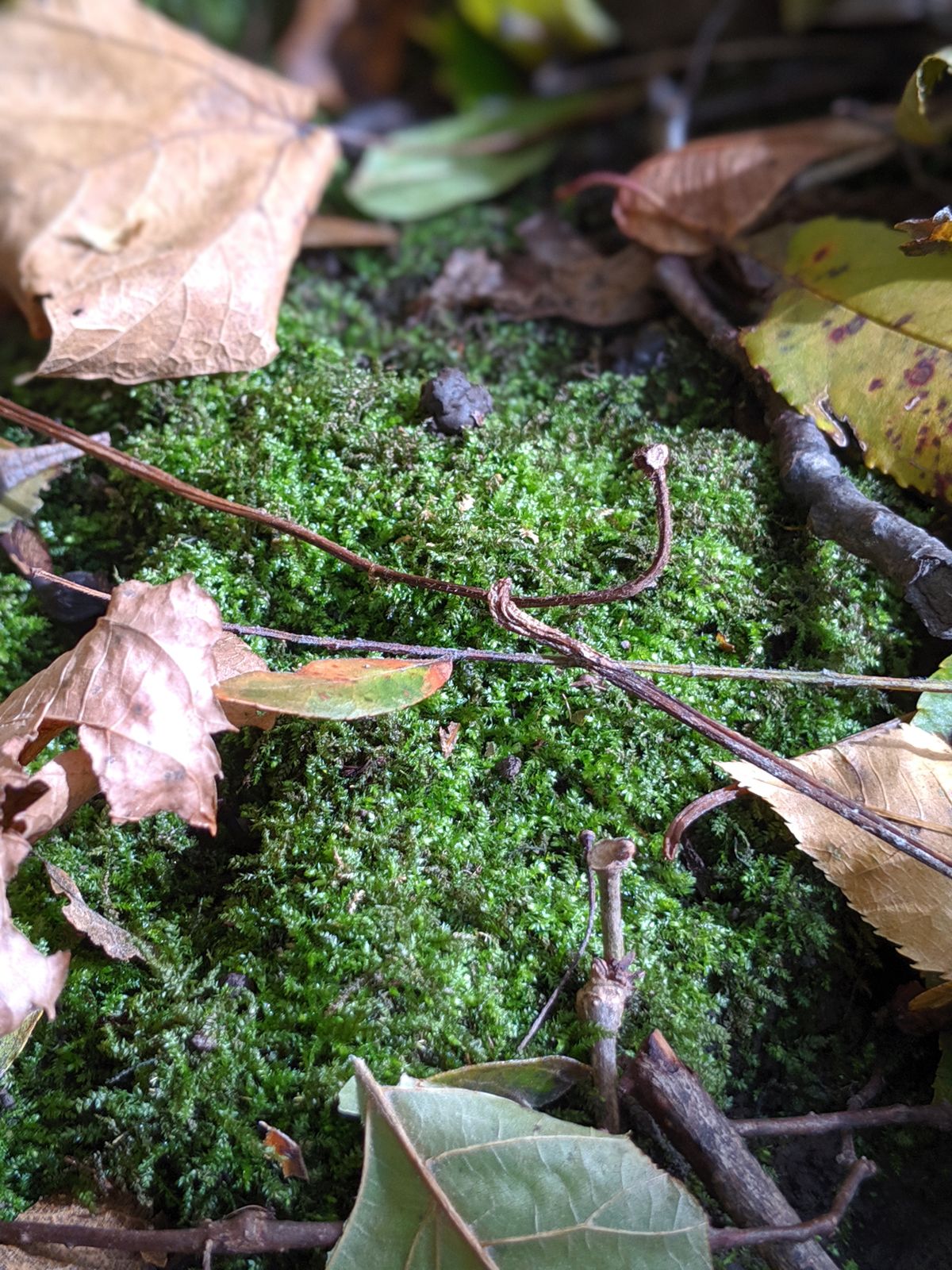 Want to slow down with me? I am offering a package of 5 private Soma Yoga sessions for just $100. This reduced pricing will be in effect until July 31st. Find details here or ask me all about it. I can't wait to share this empowering practice with you!