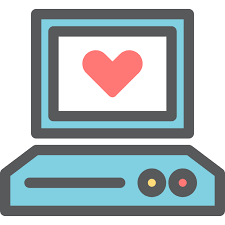 Dearest, 

I have a confession to make. This online class that I'm offering (starting in just 5 days!) is more than a little daunting to me. It is pushing me out of my comfort zone in so many ways! 1st, to video myself teaching a class...Eeesh! 2nd, to hold space virtually when I'm so much more accustomed to the grounding presence of a class of yogis. 3rd, to add my own voice to the already loud mix of yoga teachers creating polished material in this virtual realm. What makes me think I'm special?

The answer to that, and the reason I'm working so hard to ignore those pesky voices in my head filling me with imposter syndrome, is YOU.

You have shown me, or maybe even told me, that what I have to say and the way that I share yoga has resonated with you. That fills my heart.

There are many avenues for exploring this practice and many teachers willing and able to guide you. I do not pretend to be the teacher for everyone. I am honored to have the opportunity to teach any and all whose orbit intersects with mine. I am grateful to be in your orbit and grateful to you for giving me the space and the encouragement to keep sharing the goods!

The amazing gift of this platform is that we can connect over long distances. I can feel like you're joining me in my living room for some yoga, meditation, and likely a few laughs. 

I hope that you will.

If payment is a concern for you, I'd still love for you to take part. Email me today to discuss options. 

All love from across the ether,
Janet